Straight Talk for CEOs, Business Owners, and Entrepreneurs
Being a chief executive is like no other life experience; it's a thrill no drug or activity can replace and you either love it or don't want anything to do with it. According to Ed Jenks, CEOs are not mysterious creatures. Most have souls, and contrary to the general opinion of most people, the majority really do want the best for their organizations, the folks that work there, and the shareholders that believe in them.
This book is both case study and cautionary tale, written for a specific community: those who envision themselves sitting in the top organizational chair. If you are tentative and unsure if the top is the right place for you, please understand that it is not the intention of this book to scare you away, but rather to inform and advise you of some of the challenges you may encounter.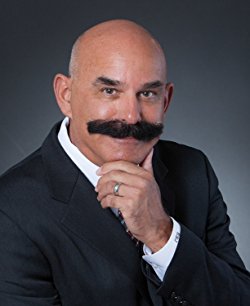 Ed Jenks, currently Senior Consultant and Chief Strategist at TJGI consulting is a well-known and nationally recognized business professional with more than twenty-five years as a C-Suite Executive. Ed has transcended the industry specialist challenge by holding the Chief Executive Position in four different industries and played at Senior Executive Positions in several more. A proven turn-around specialist in four major industry categories, (security, medical devices, agriculture, dental devices), Ed has spent his professional career in the C-Suite in less than perfect conditions and been successful in every role. In the mid-1980's Ed began to formulate what has become one of the most successful and contemporary Strategic Planning processes utilized in business today, and has facilitated more than three hundred successful programs for Fortune 1000 companies throughout the United States. His program is designed to increase both top and bottom line organizational performance driving less than stellar teams to achieve high performance results based on following a strict formula and blueprint. Ed not only articulates these principles but can apply them and execute on them utilizing these practices liberally in his turn-around process. Ed is an author, lecturer, CEO and professional business leader and is known for his tough approach to business challenges having led organizations through three wars, five recessions, natural disasters and the climate of terrorism that affects business today. Ed has authored numerous business articles and white papers throughout his career and is a regular guest lecturer in the UC system.
Ed earned his BS in Education in 1974 and has attended post graduate studies at Stanford Executive Immersion programs and is well known as a proponent of life-long learning. Ed and his wife Sharon, one of the top Executive Behaviorists in the United States, reside in Solana Beach, California with their three rescue dogs.