You Can Have Us on Your Creative Team
Turning expertise into books is not an easy task and not something that should be attempted alone. There are two basic paths available to improve the quality and velocity of the project: hire a developmental editor or hire a ghostwriter.
Indie Books International can provide you with either service.
Our development editors are book experts who help you plan the book, serve as creative brainstorming partners, and then give you feedback along the way. You take the notes and redraft each chapter until you are satisfied.
Our ghostwriters are expert writers who help you plan the book, interview you, gather previous articles and speeches you have written, conduct outside research, and then produce a draft manuscript for your input and review. You give them notes on the manuscript and they rewrite until you are satisfied. Their name does not appear on the finished book, you are the author. Then most authors do mention them in the acknowledgement section of the book as an editor.
Book Preparation Services
BookChat™
A 30-minute, free phone call with a development editor to help you get clarity on four questions: your goal for creating a book, what assets you have now, what roadblocks are in your way, and how others have gotten from where you're at to where you want to go.
BookTalk™
A 90-minute creative strategy session with a developmental editor on how to position yourself as an expert, grow your business, and increase revenues through marketing with a book.
BookBlueprint™
A 120-day plan of attack with a development editor that includes: book writing/marketing blueprint session, followed up by weekly editor feedback sessions to turn your expertise into more books, more buzz, more blogs, and more business.
BookGhost™
A six-month custom ghostwriting package to interview you about your expertise and then turn it into a published book with built-in marketing that positions you as an expert and increases revenues through a promotion plan and publicity resources.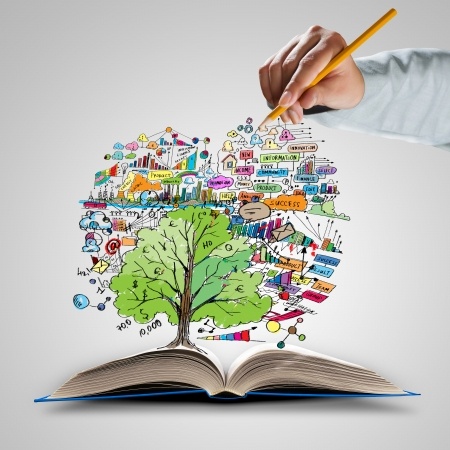 Get Started Today with a No-Cost BookChat™
If you are a consultant or business leader serious about publishing a business book to shine a spotlight on your company or career, we would like to offer you a 30-minute virtual coffee talk over the phone.
There is no selling on the call. That's right, the BookChat™ is an info-only selling free zone.
Preparation
Our expert team of writers and editors provide planning, editing, and writing services.
Our editors will take your manuscript through all the steps to produce a book that will serve you well.
You can turn to us to shine a spotlight on your book with websites, social media, video, article placements, and PR.